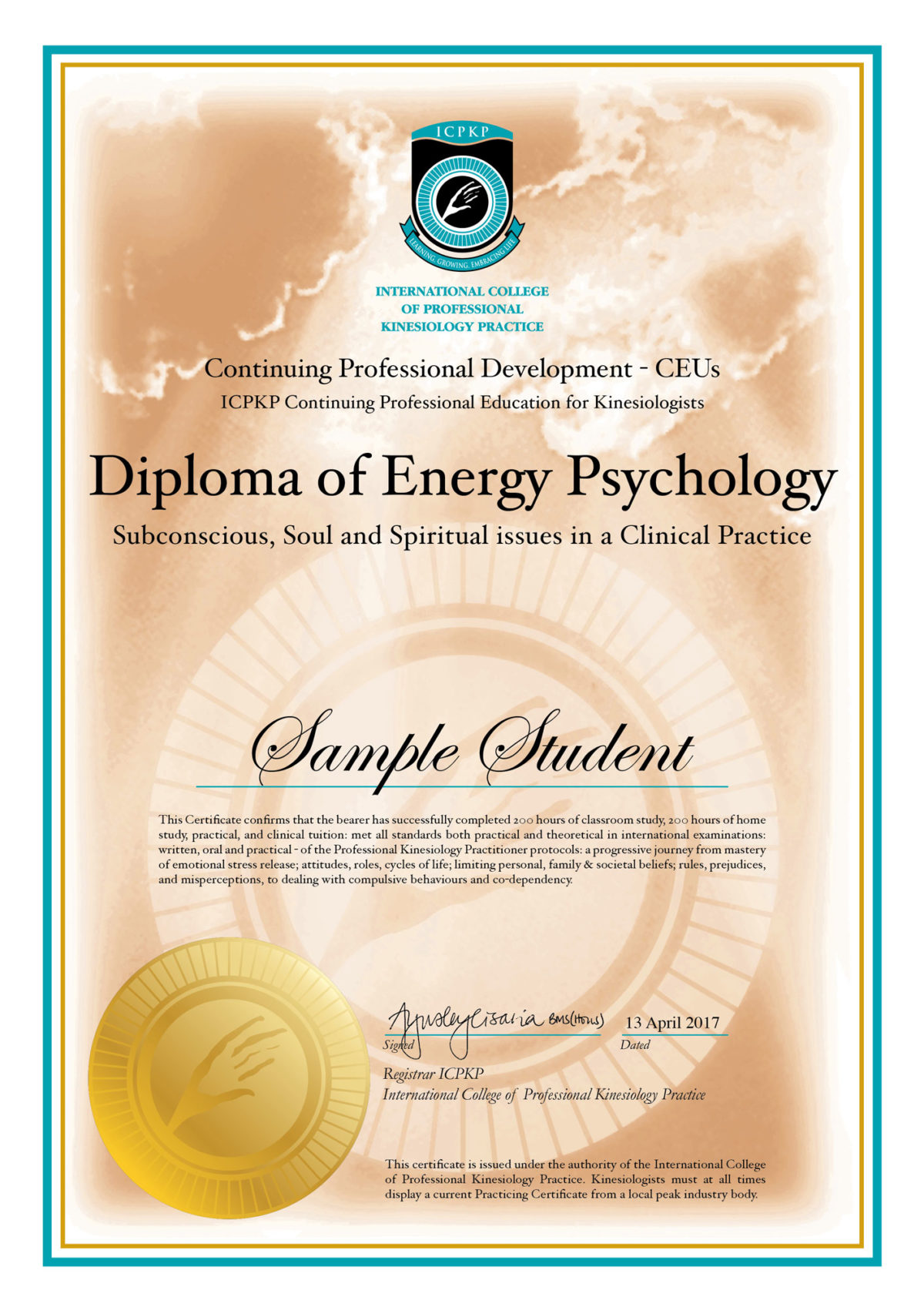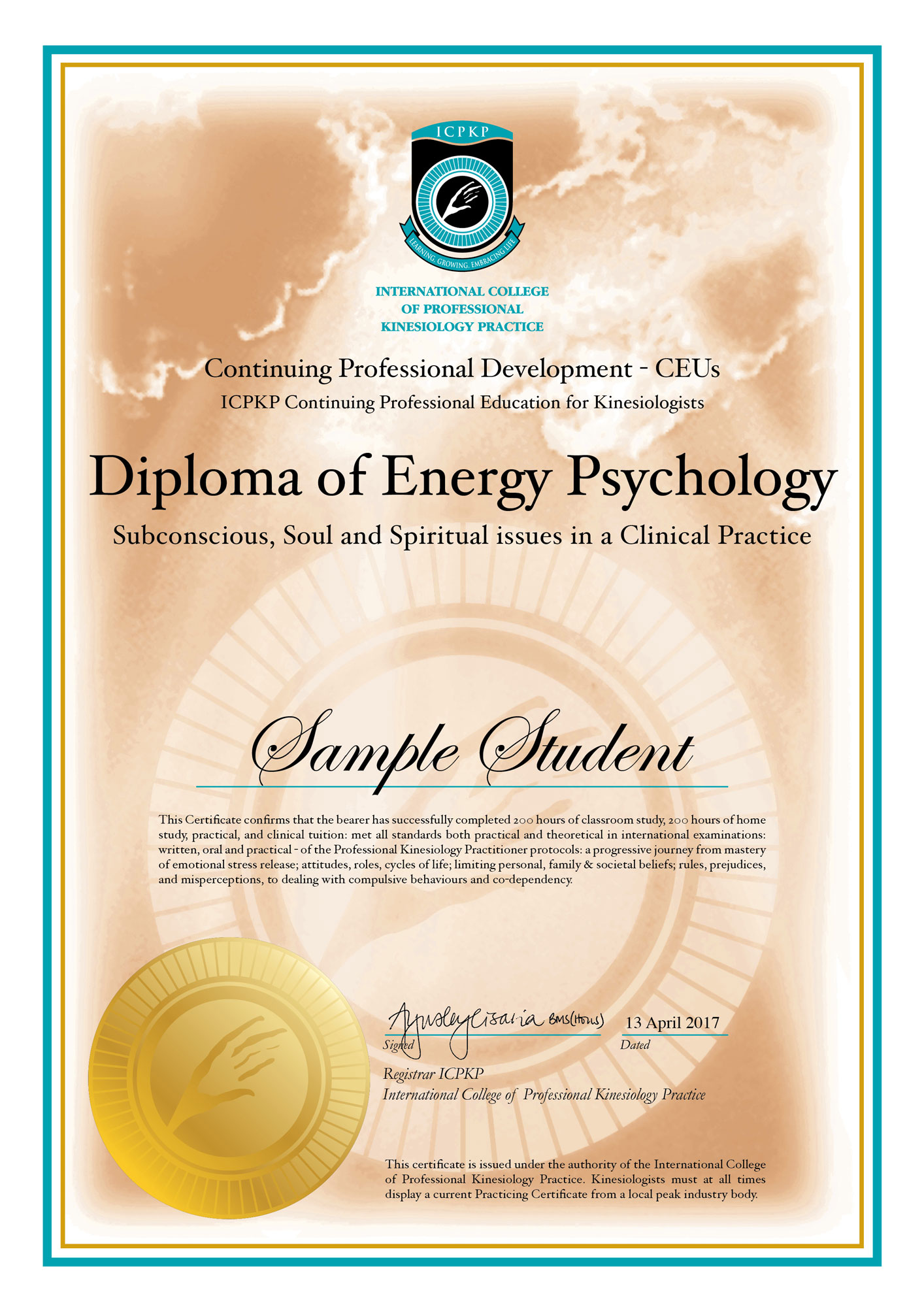 Diploma of Energy Psychology
Prerequisite: PKP™ Practitioner Certification – Kinesiopractic® level 1
Help your clients overcome enduring fears, phobias, loneliness, mental/emotional stress or life trauma.
This is the perfect Diploma for those wanting to assist clients suffering mental &/or emotional trauma including those feeling deeply unsafe or helpless from a past event or an ongoing experience, like chronic abuse, bullying, discrimination or humiliation.
Functional MRI scans show that 85% of the logic brain is subconsciously programmed as a rapid response unit during the first 7 years of life. It functions thousands of times faster than the 'thinking response'. Growing up in an environment of fear, anger, dread, hopelessness and loneliness causes the so-called normal behaviour of many people to reproduce the responses of their parents and grandparents.
You are not responsible for and do not need to remain a prisoner of that programming. You are accountable for what you do to repair, rebuild and create a life worth living. A future full of love, kindness, patience, tolerance, gentleness and faithfulness is possible through cooperation as a community rather than fighting for survival as the fittest.
As a student, the time you spend absorbing this material will progressively enhance your life and your business. Don't rush this process of expanding the range and depth of your mastery. Give yourself at least six or seven months to absorb, change, grow and use each step to support clients on their journey. Albert Schweitzer said, "Success is not the key to happiness. Happiness is the key to success. If you love what you are doing, you will be successful". You are going to love this Diploma.
Structure:
Once you have completed the Stress & Pain Management Certification you may take the remaining Certifications in any order you like. We also recommend completing the Red Flags in Kinesiopractic® Certification as soon as possible. (If you have already completed these Certifications as part of another Diploma, you do not need to take them again; you are already well on your way to completing the Diploma of Energy Psychology.)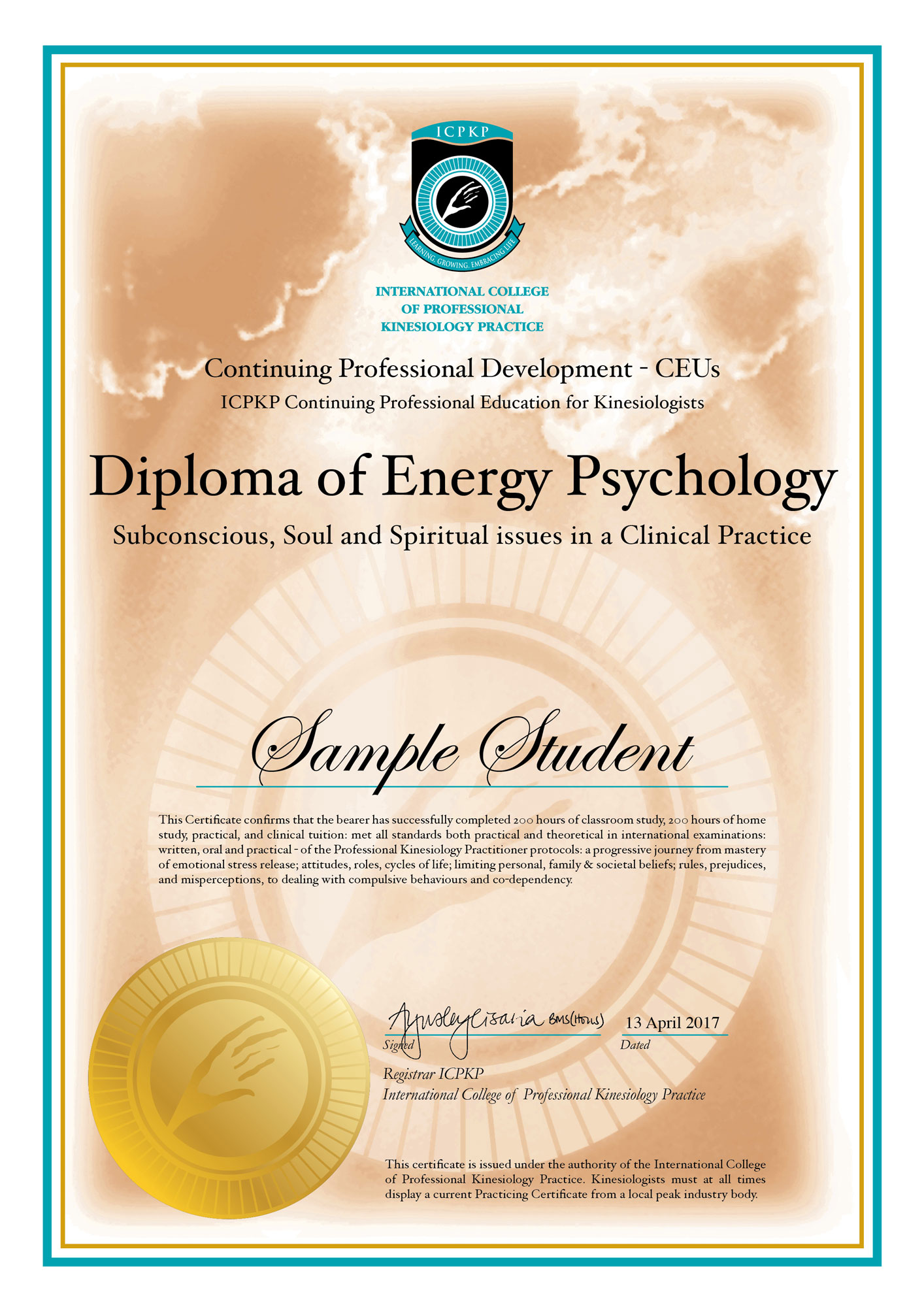 This Qualification includes:

LDP = Lecture, Demonstration, Practice.
HS = Home Study
OC = Off campus (taken with an external provider)