EMS402-en
Compulsive Behaviours
Prerequisite: None
This unit assists PKP practitioners work through their own challenges first so they do not transfer their stresses onto others and are thus more able to compassionately assist clients on their journey.
You will explore and analyse the consequences of compulsive neuroses stemming often from early anxiety-inducing experiences including addictive personality, phobias and obsessive behaviours.
You will learn to recognise and use PKP techniques to work with addictions (and their defence mechanisms of delusion and denial) which affect most people in our culture for example, work addiction, eating disorders, people addiction, cigarette/ alcohol addiction, sugar/drug addiction, adrenaline addiction and more.
You will also learn how to balance issues of compulsivity which cause personal dysfunction, narrow choices and reduces freedom through repetitive nature of these behaviours e.g. over frequent, ritualised checking or hand washing.
Having completed this unit you will have thoroughly examined this intricate field and developed the skills to use PKP techniques in correcting energy imbalance related to habits, addictions, phobias, obsessions, pain behaviours, role reversal, peer pressure and self-imposed energy drain.
Elements of Learning:
Compulsive behaviour – habits – Em #9a
Compulsive behaviour – addictions – Em #9c
Compulsive behaviour – phobias – Em #10
Compulsive behaviour – obsessions – Em #141/2
Pain and wellness behaviours – Em #111/2b
Unresolved role reversal/inappropriate role – Em #71/2b
Self-imposed energy drain – Em #71/2c
Group mind control / peer pressure – Surrogate Self
Healthy habits – Se #9e
Utilise all techniques learned to date within the PKP Balancing Protocol
Prerequisites: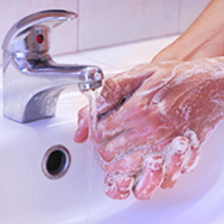 Courses that contain this unit: