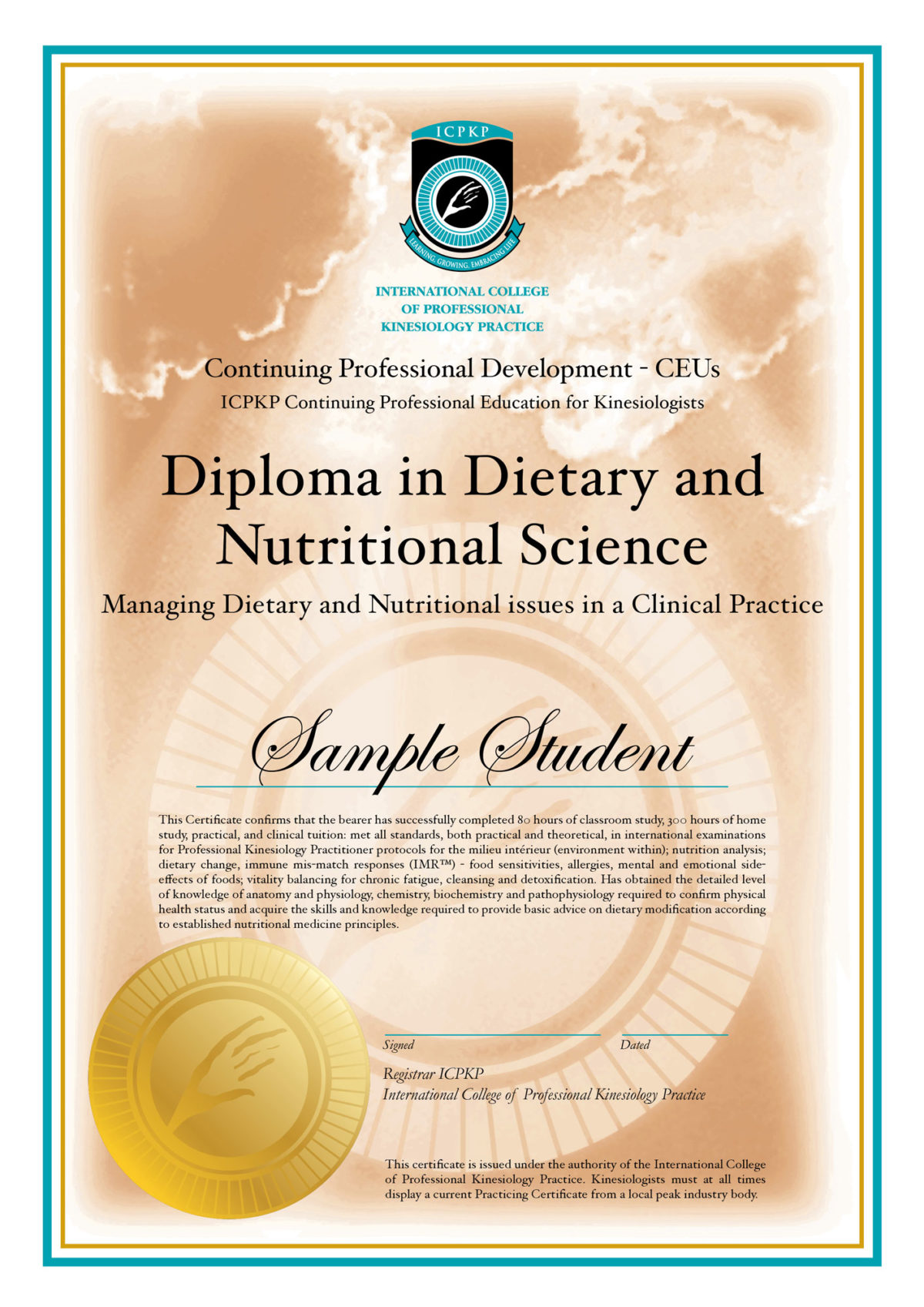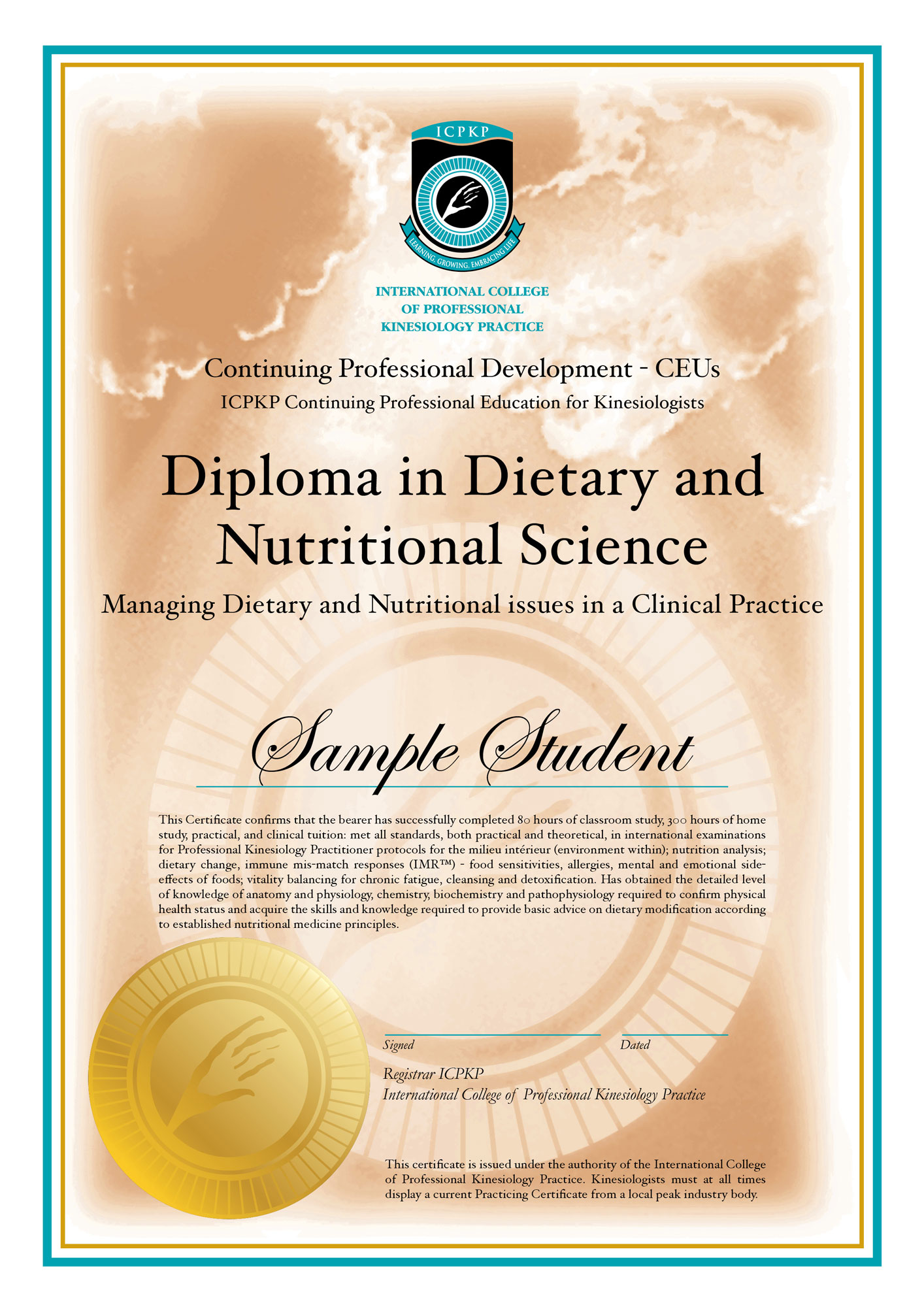 Diploma of Dietary and Nutritional Science
Prerequisite: PKP™ Practitioner Certification – Kinesiopractic® level 1
Fad diets abound but you can learn the skills to craft unique, personal programs for clients and clear immune mismatches.
The knowledge & skills from this training will bring you in a huge group of clients suffering from immune mismatch responses, depleted health and vitality, adrenal exhaustion, chronic fatigue, overgrowths, overload of bacteria, viruses, parasites and other environmental factors. There are dynamic detoxification programs for excesses of foreign chemicals, heavy metals, medication interactions, and substance abuse. You will desensitize food sensitivities to peanuts, fish, ice-cream et al.
How you determine and educate when and how often to reintroduce that food again will become a major source of new clients. Also, you will clear inhaled and contact allergens relating to work or the environment. You will learn to do a nutritional analysis, how to improve metabolic function, clear sabotages and review lifestyle changes to reduce the accumulation of negative stressors in the workplace or home. Help balance out blood sugar problems, find the specific activities that bring joy, improve oxygen uptake, increase resistance and attract desired outcomes.
The five home study units in Anatomy & Physiology, Chemistry, Biochemistry, and Pathophysiology are written in a way that makes it easy to learn at home, in a Zoom group or around the table.
Structure:
Once you have completed the Stress & Pain Management Certification you may take the remaining Certifications in any order you like. We also recommend completing the Red Flags in Kinesiopractic® Certification as soon as possible. (If you have already completed these Certifications as part of another Diploma, you do not need to take them again; you are already well on your way to completing the Diploma of Dietary and Nutritional Science.)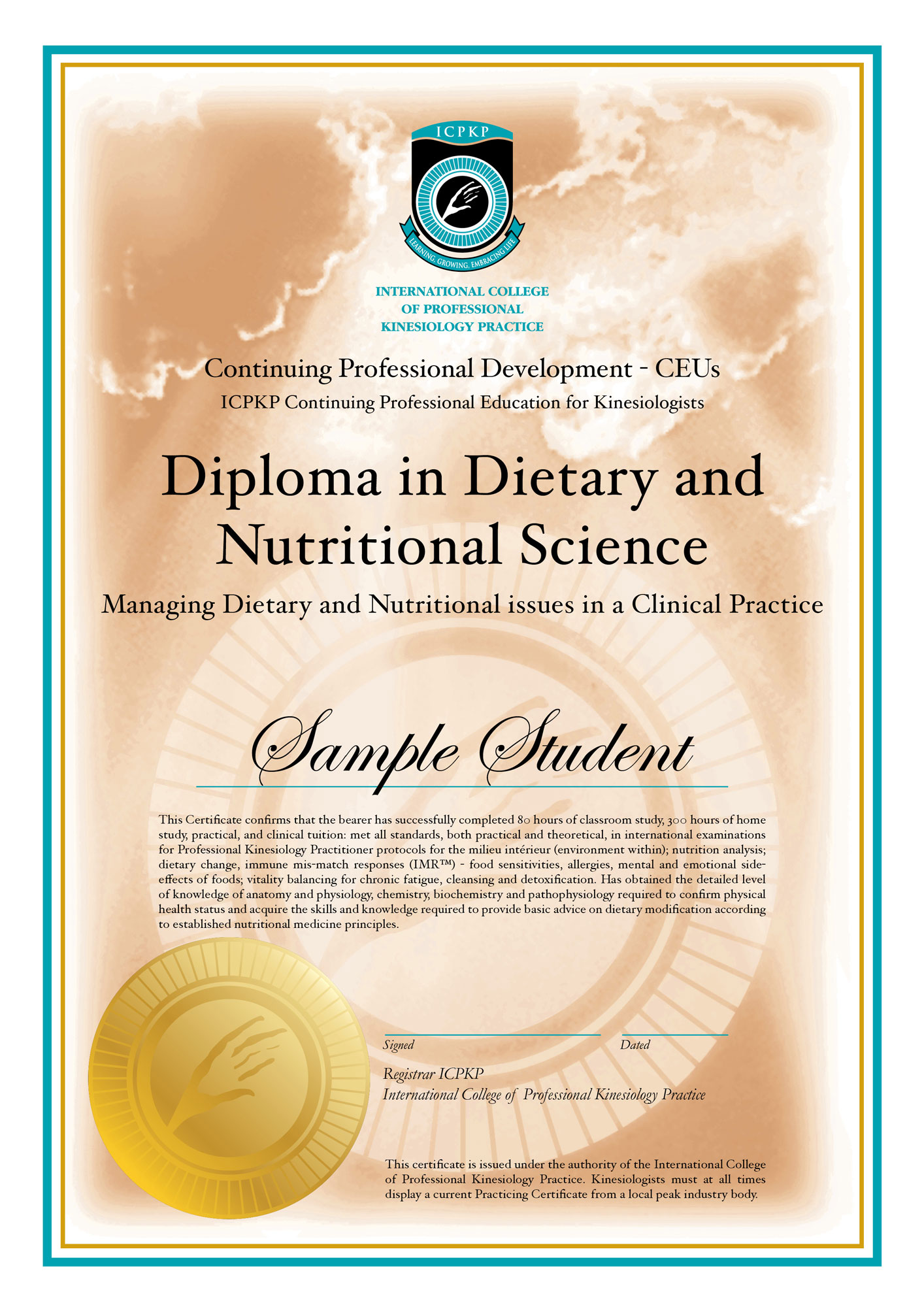 All courses and qualifications offered by ICPKP are approved by the International Institute for Complementary Therapies.
This Qualification includes:

LDP = Lecture, Demonstration, Practice.
HS = Home Study
OC = Off campus (taken with an external provider)