Schweizerisches Zentrum für Kinesiologie® Rapperswil
Herzlich Willkommen beim Schweizerischen Zentrum für Kinesiologie®! Wir freuen uns über Ihren Besuch!
---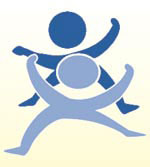 Faculty, please customise this sample content to suit your college. Be sure to mention the unique selling points that make your college a great place to learn PKP and keep it focused on the benefits to the students who study at your college.
Here at Schweizerisches Zentrum für Kinesiologie® Rapperswil we offer training to level __ Kinesiopractic® and we start with PKP's™ Energisers and Self Care unit, BKP 101. We know that to help others learn, grow and embrace life to the full, we must also be taking care of ourselves.
In BKP 101 you will have fun with three different energy boosting techniques using self-energiser trigger points (NEs, NVs & NLs) and the powerful meridian energiser trace. You will also learn vision and hearing techniques, the walking gait energising reflexes, and crosscrawl self integration.
You can then use these easy techniques to help others, first with family and friends and later with clients, along with ESR (a powerful emotional stress release technique) and emotional trigger words.
You will love the energising power of a specific goal, and the ability to perform a 'time of day' kinesiology energy balance on yourself using whole body testing.
Click here for details about BKP 101 and the next five classes that make up the Certificate in High Level Wellness & Vitality Therapy.
Das Schweizerische Zentrum für Kinesiologie® ist das Projekt einer Gruppe privater Investoren im Bereich Komplementärmedizin. Es wurde 1990 als Zentrum für Kinesiologie gegründet, 1996 in Schweizerisches Zentrum für Kinesiologie® umbenannt und hat seinen Sitz in Rapperswil, SG. Wir betreuen ein Netzwerk professioneller Kinesiologen, sind zuständig für den Aufbau und die Verwaltung des Internet Portals für Kinesiologie und bieten den international zertifizierten College-Lehrgang ICPKP® und die K-Power® Seminare an.
Geschäftsführer: Markus M. Arnitz, Kinesiologe ICPKP®, Senior Faculty ICPKP
Schweizerisches Zentrum für Kinesiologie®
Korrespondenzadresse: Postfach 1135 | 8640 Rapperswil | Behandlungstermine nur nach Vereinbarung/ Private Sessions by appointment | Tel. +41 (0)76 505 73 71 Email: info@kinesiologie.ch
Guten Tag!
Wir freuen uns, dass Sie uns hier besuchen und Sie sich für unsereTätigkeit interessieren. Wir sind dem Ziel verpflichtet, kinesiologische Behandlung und Ausbildung auf höchstem Niveau anzubieten.
Aufgaben & Tätigkeit:
Einzelsitzungen in verschiedenen Kinesiologie-Richtungen (Touch for Health® , ICPKP® , EDU-K® , Three in One® , Psychokinesiologie nach
Klinghardt® etc.) bei gesundheitlichen, persönlichen, schulischen und beruflichen Problemen.
Coaching und Supervision für Spitzensportler, Führungskräfte.
Coaching für Menschen in Krisensituationen. Erarbeitung neuer Wege und Ziele.
Projektberatung für berufliche und persönliche Ziele.
MIP® (ein Trainigsprogramm zur Persönlichkeitsentwicklung)
Diverse Seminare und die zertifizierte ICPKP® Berufsausbildung für Kinesiologen/innen.
Vorträge, Kurse und Seminare für Schulen, Firmen, öffentliche und private Institutionen in Europa und Asien. Medientätigkeit (Printmedien, TV-Projekte).
K-Power® , ein international geschütztes Kursprogramm von Kinesiologie-Techniken für Laien, manuelle Therapeuten und Business Bereiche.
Andere Kurse : Leichter lernen ohne Stress / Gesund bleiben 1-4 / Prüfungsangst ? …auf Nimmerwiedersehen ! / Stressbefreiung leicht gemacht / Die homöopathische Hausapotheke / BrainGym 1&2 / Autofahren? Easy ! und viele mehr.
Das Schweizerische Zentrum für Kinesiologie betreut ein Netzwerk von qualifizierten Kinesiologen und Kinesiologinnen im Grossraum Zürich, Basel, Luzern, Bern, Genf. Suchen Sie eine Kinesiologin / Kinesiologen in Ihrer Nähe. Kontaktieren Sie uns.
Für weitere Auskünfte fragen Sie uns an. Wir freuen uns sehr auf Ihren Anruf und wünsche Ihnen eine schöne Zeit und viel Erfolg in allen Ihren Unternehmungen!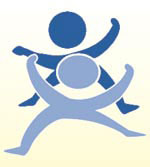 ---
---