PIB202-en
Behavioral Genetics II – Personology & Physiognomy
Prerequisite: None
As you further examine personology and physiognomy and develop the skills to understand ourselves and others better you will become adept at analysing the innate style of the client, understanding what is likely to stress them, the body language they will exhibit under stress and how to communicate most effectively with them.
You will discover traits behind mouth shape, skin texture, leg length, chin and ear placement in both personality and possible health implications. This knowledge will enable better client practitioner interaction as you will be able to adjust the consultation style to suit the needs of the client and help to defuse energy imbalance related to stress associated with client instinctual behaviour patterns.
By understanding how a client is likely to function from the unique characteristics in their structure, you will more easily shape the session and the manner in which you communicate with them to help the client process energy shifts in a way that works best for their unique personality traits. This knowledge will also enable you to offer the client an awareness of their unique characteristics and a range of options they might choose when they need to take care of themselves.
Having completed this unit you will be have greater facility in releasing negative energy related to comparative cell proportions and resultant instinctive behaviour using both Personology and Physiognomy
Elements of learning:
Personology
Upper lip: thinner/fuller
Lower lip: thinner/fuller
Skin texture: thinner/coarser
Leg length: shorter/longer
Nostrils: narrow/flared
Eyelids: covered/exposed
Ear placement: more forward/further back
Forehead ridge: none/noticeable
Chin in profile: receding/protruding
Mouth shapes: personality, potential and health indications
Physiognomy
Lip – thickness/colour personality, potential and health indications
Nostrils – physiognomy personality, potential and health indications
Ears personality, potential and health indications
Cheekbones personality, potential and health indications
Philtrum personality, potential and health indications
Yin/Yang face and body types personality, potential and health indications
Health signs from the face personality, potential and health indications
Lines on the face personality, potential and health indications
Skin and hair personality, potential and health indications
Utilise updated PKP fingermode database in PKP Balance Protocol
Prerequisites: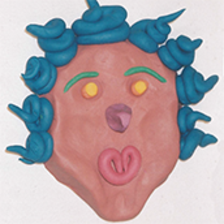 Courses that contain this unit: