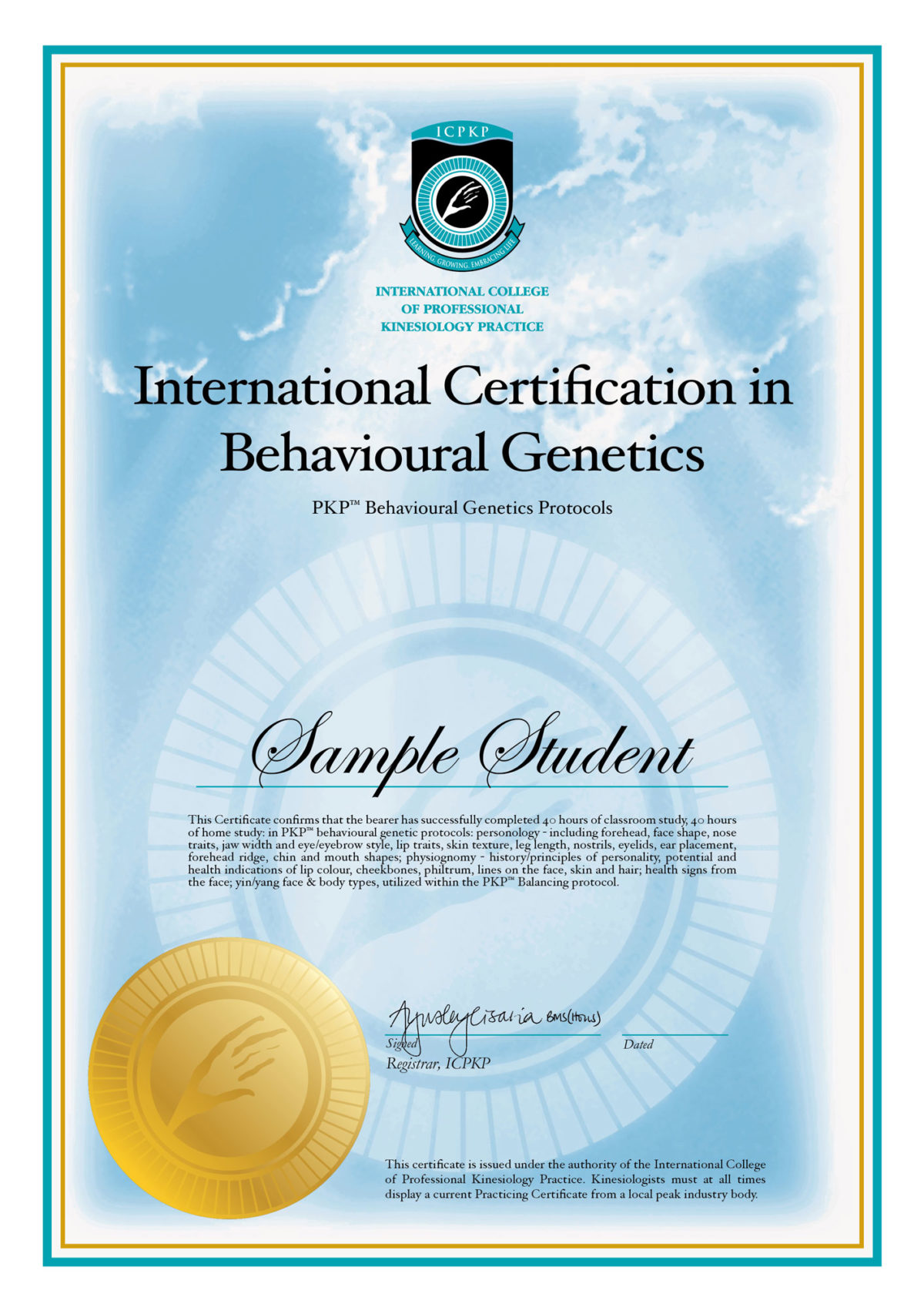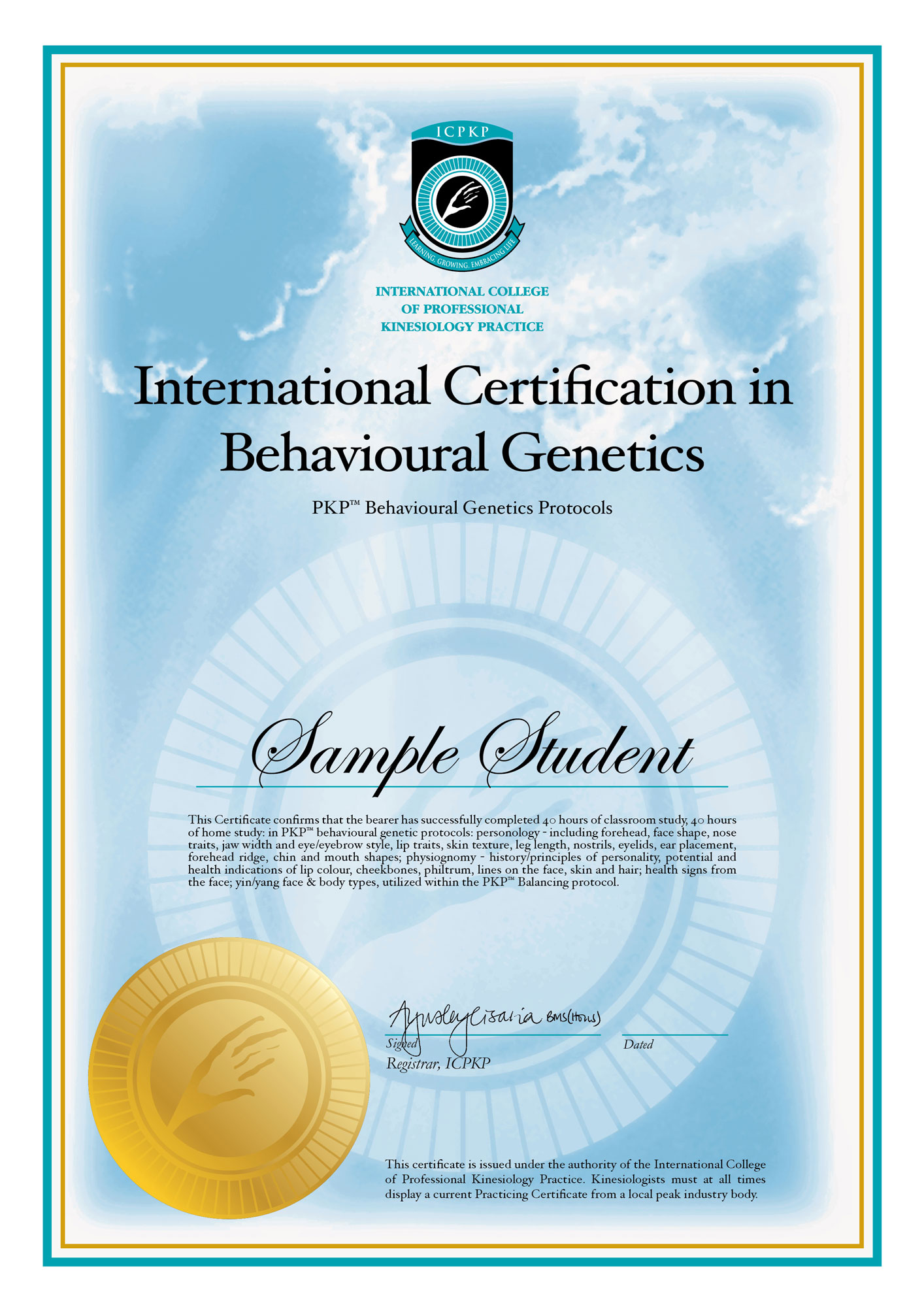 ICPKP® Behavioural Genetics Certification Program
Prerequisite: None
These two carefree, laughter-filled, instructive, insightful weekend workshops help take the stress off thoughts like "Why can't I be like…?" and "Why does that person make my hackles rise?"
This certification incorporates both the study of western Personology and eastern Physiognomy to help us understand our own and others' instinctual behaviour and to realise that 'choice' is stronger than genetic imprint.
Structure determines function in both the animal, bird and human world. Learning that face and feature shapes show extremes of function helps us to understand ourselves and others better. Our irrational response and expectation of certain behaviour of others before we get to know them can be defused from past experiences to free us to respond appropriately.
Physiognomy, from eastern understanding, shows health, personality and potential through key facial features. it shows you your talents and strengths, your constitutional health challenges and what personality traits you can develop in your life. It indicates physical, psychological and spiritual tendencies and possibilities.
You will learn to appreciate your strengths, understand challenges, and get your needs met, as well as how to relate to others better through understanding their instinctual behaviour, strengths and challenges.
One mother of twin boys who was totally confused by their 'chalk and cheese' response to everything, sighed with relief and said, "Now I know before I say something or ask it how each one will automatically respond. It's not me at all. It's they way they are structured."
This course includes:
| Code | Name | Type |
| --- | --- | --- |
| BKP106-en | Professional Skills, Balancing Protocol with ICPKP Database | LDP |
| PIB201-en | Behavioral Genetics I – Personology & Physiognomy | LDP |
| PIB202-en | Behavioral Genetics II – Personology & Physiognomy | LDP |
LDP
= Lecture, Demonstration, Practice.
HS
= Home Study
OC
= Off campus (taken with an external provider)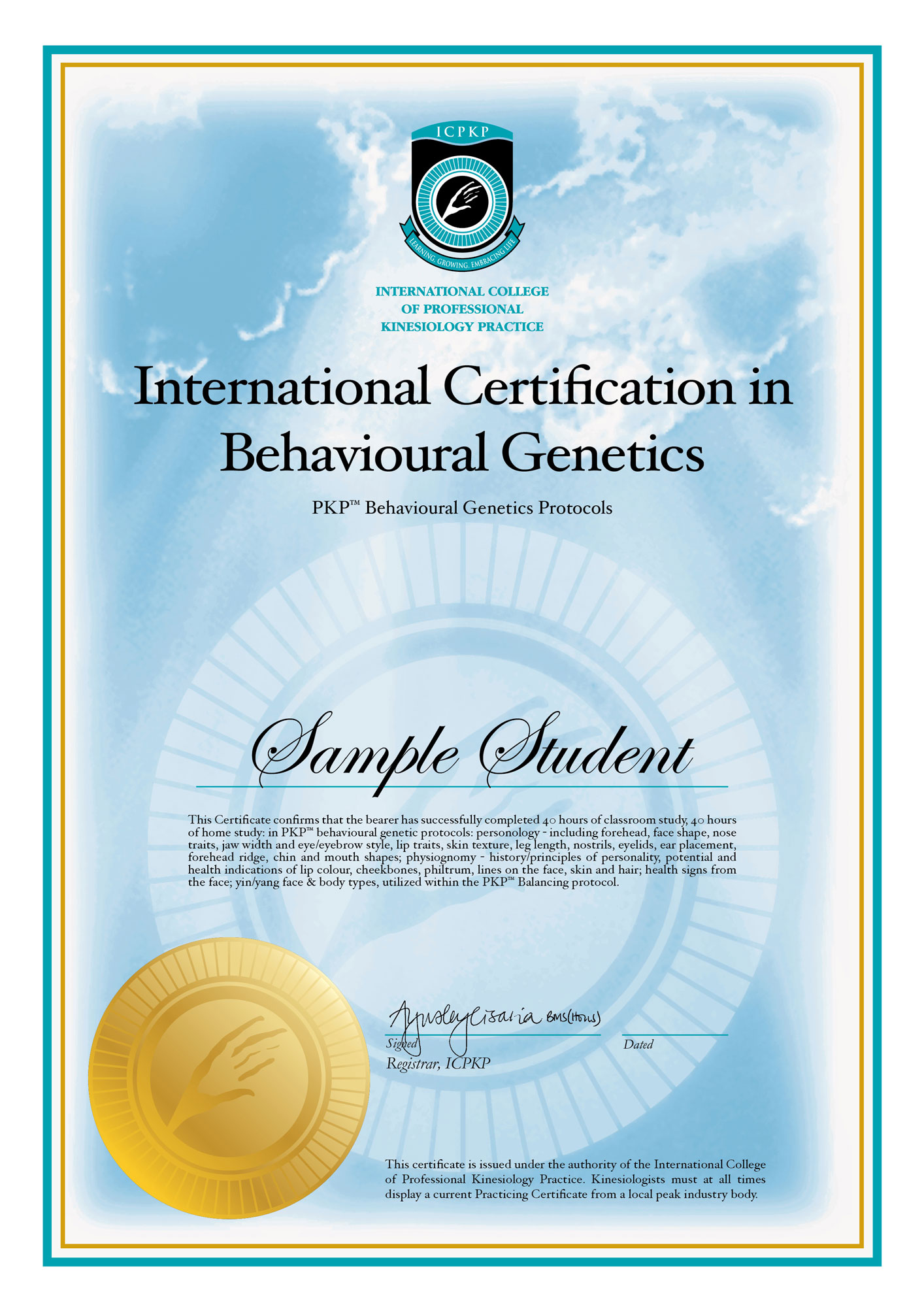 Qualifications that contain this course: