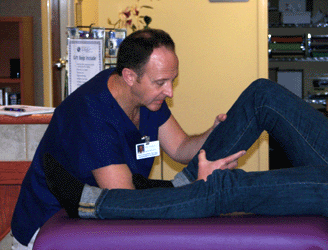 I first became involved in Kinesiology in the mid 1980's. I had broken a vertebrae in my neck and developed an extreme case of TMJ dysfunction. I had 8 surgeries to rebuild my jaw joints and face. I was left almost incapacitated with pain and a myriad of related problems.
I was fortunate to find and become a patient of Dr. George Goodheart Jr.(the father of Applied Kinesiology) who balanced the muscles in my face and neck. I was so impressed by the change that I began to learn all I could about the field of Kinesiology.
I later resumed my career as a pilot and worked as an airline pilot for several years before taking early retirement to pursue a career in Kinesiology. It was at this point that I became aware of the amazing work of Dr. Bruce and Joan Dewe. I pursued learning their work in the U.S., Canada and New Zealand. I worked for 4 years as a Massage Therapist/Kinesiologist in the Complimentary and Alternative Medicine unit at Goshen Health Systems, which is the local Hospital and Cancer Center. I left there In 2006 to open my own business as a Practitioner, "K-Power®" and "Touch for Health" Instructor.
If you'd like to schedule a class make an appointment, please contact us at PKSoffice@comcast.net.
---
Other Qualifications:
Professional Kinesiology Practitioner, K-Power® Instructor,
---
Contact Stephen
Home Phone:
(574) 533-0501
Mobile Phone:
(574) 596-1849
Email:
prokinsvc@comcast.net
Website:
http://www.pkssite.com
---