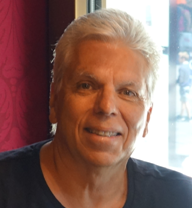 Edmund (Ed) Faust, has studied a wide range of modalities in the natural health field, and in relationship to Kinesiology as a therapy.
He came to Kinesiology originally through his own health problems, after having exhausted most other available western and non-western modalities. The ensuing changes were remarkable, and having experienced the power of Kinesiology, he decided to pursue a career in the field.
Ed has maintained a busy practice and teaching schedule for many years. He has been involved with Kinesiology at its highest levels, having also served and implemented many positive changes on various State and National committees in Australia.
His focus remains on facilitating powerful change through professional Kinesiology training and private consultations. His clients and students hold him in high regard and enjoy his easy-going manner.
Ed persistently expands his knowledge and skills in Kinesiology by continuously researching the latest information and modalities, pursuing excellence in the natural health-field.
Ed is the principal of Kinesiology Connection in Melbourne, where the ICPKP International Diploma in Kinesiology is offered.
He enjoys a flexible lifestyle with his wife in a north-eastern suburb of Melbourne, with a passion for tennis, travel and time to further various other life goals.
---
Contact Ed
Fax:
03 9882 4344
Email:
ed@kinesiology.com.au
Website:
http://www.kinesiology.com.au
---
---