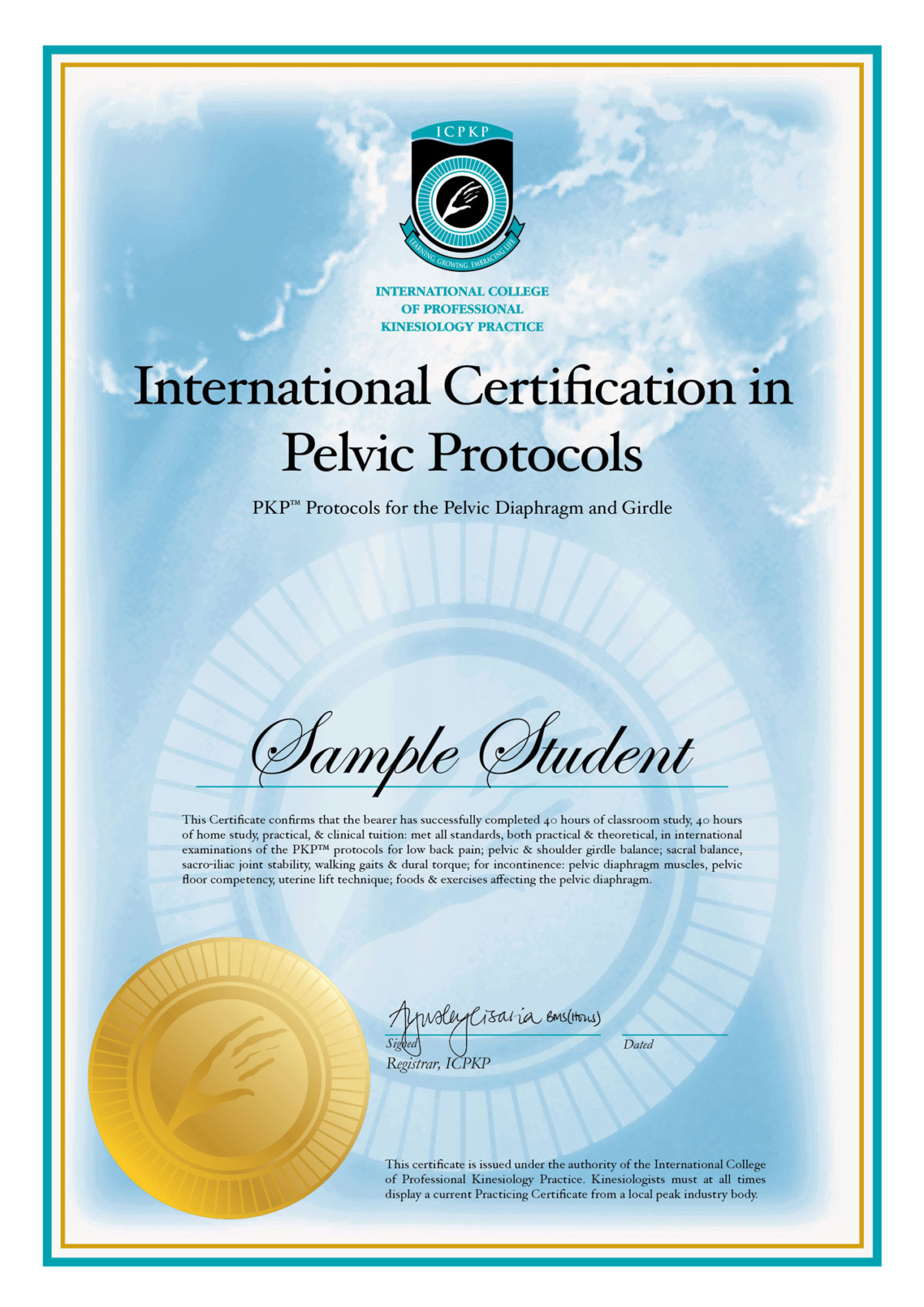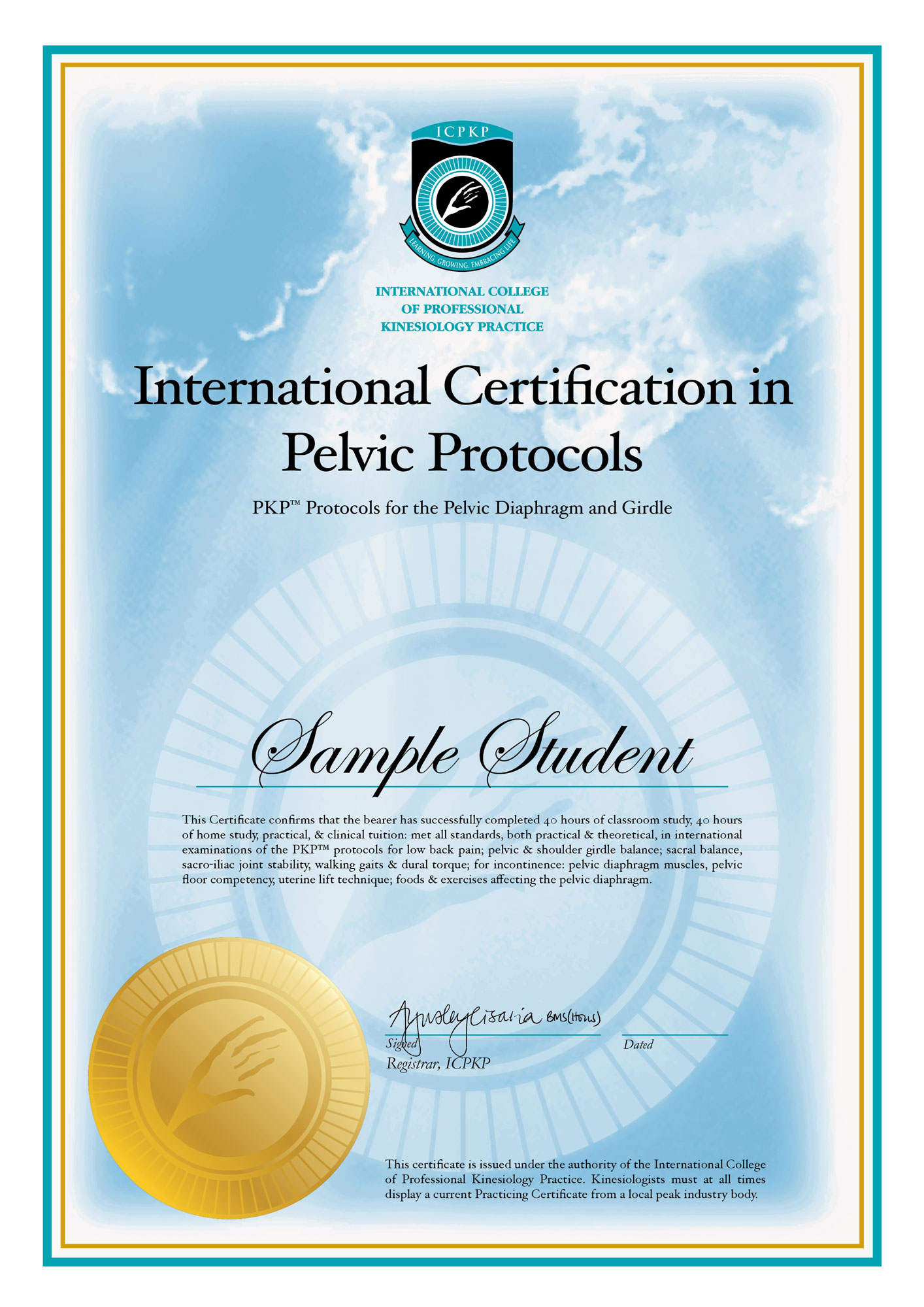 ICPKP® Pelvic Protocol Certification Program
Prerequisites: ICPKP® Musculoskeletal Protocol Certification Program
Pelvic incompetence or low back pain limit many lives. Learn new techniques to help provide long lasting relief.
Two weekends will enable you to expand your practice to include two new groups of clients who will currently feel they are without hope: those experiencing chronic shoulder, debilitating neck and lower back pain, as well as intervertebral disc issues and pelvic problems resulting from the jamming or twisting of the bones at the sacro-iliac joint. 70% of people suffer debilitating neck or lower back pain.
You will also become skilled to offer relief from humiliating stress incontinence caused by coughing, laughing, jumping, heavy lifting or childbirth. Your skills will cover bladder, bowel, sexual function issues, as well as prolapses.
Your clients will be able to get on with their lives without pain or limitation. When we first taught these techniques in one European country, the 'in-class' results were so spectacular that students were ringing their clients immediately with the good news that they had new answers to old chronic problems!
This course includes:
| Code | Name | Type |
| --- | --- | --- |
| BKP106-en | Professional Skills, Balancing Protocol with ICPKP Database | LDP |
| PDG301-en | Pelvic Postures and Sacral Balancing | LDP |
| PDG302-en | Pelvic Diaphragm – Uterine Lift | LDP |
| PDGtest-en | PDG End of Series Test | LDP |
LDP
= Lecture, Demonstration, Practice.
HS
= Home Study
OC
= Off campus (taken with an external provider)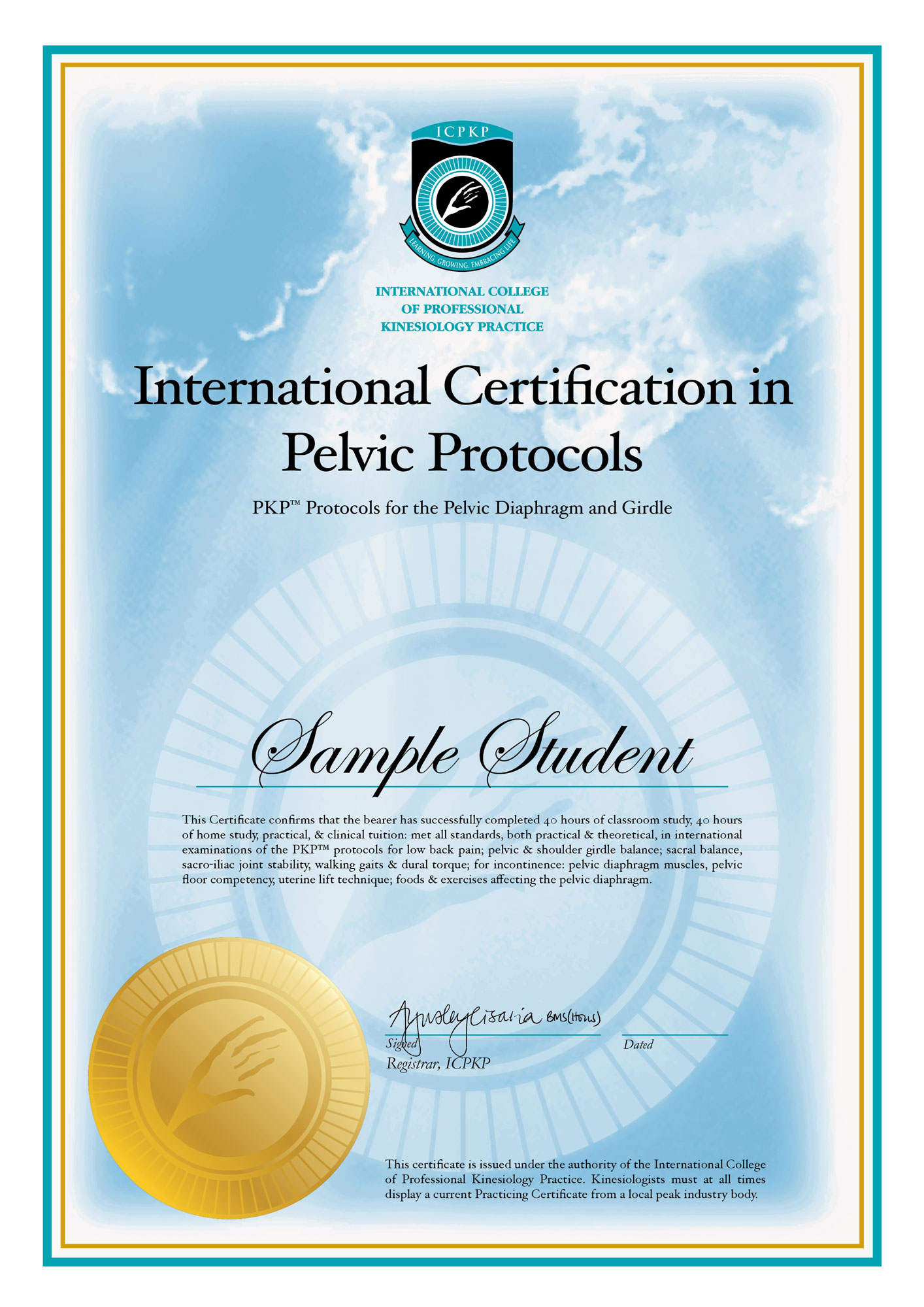 Qualifications that contain this course: