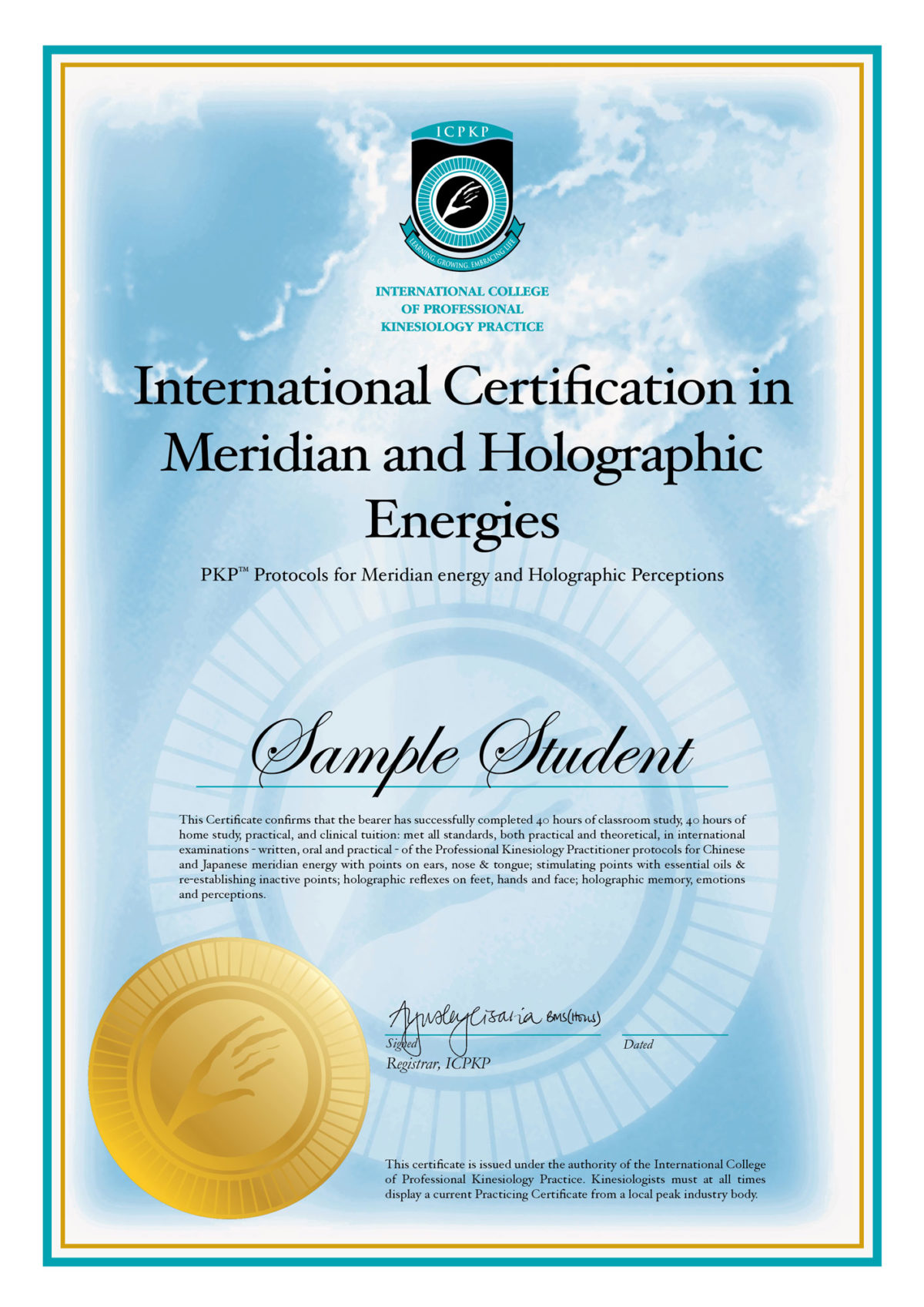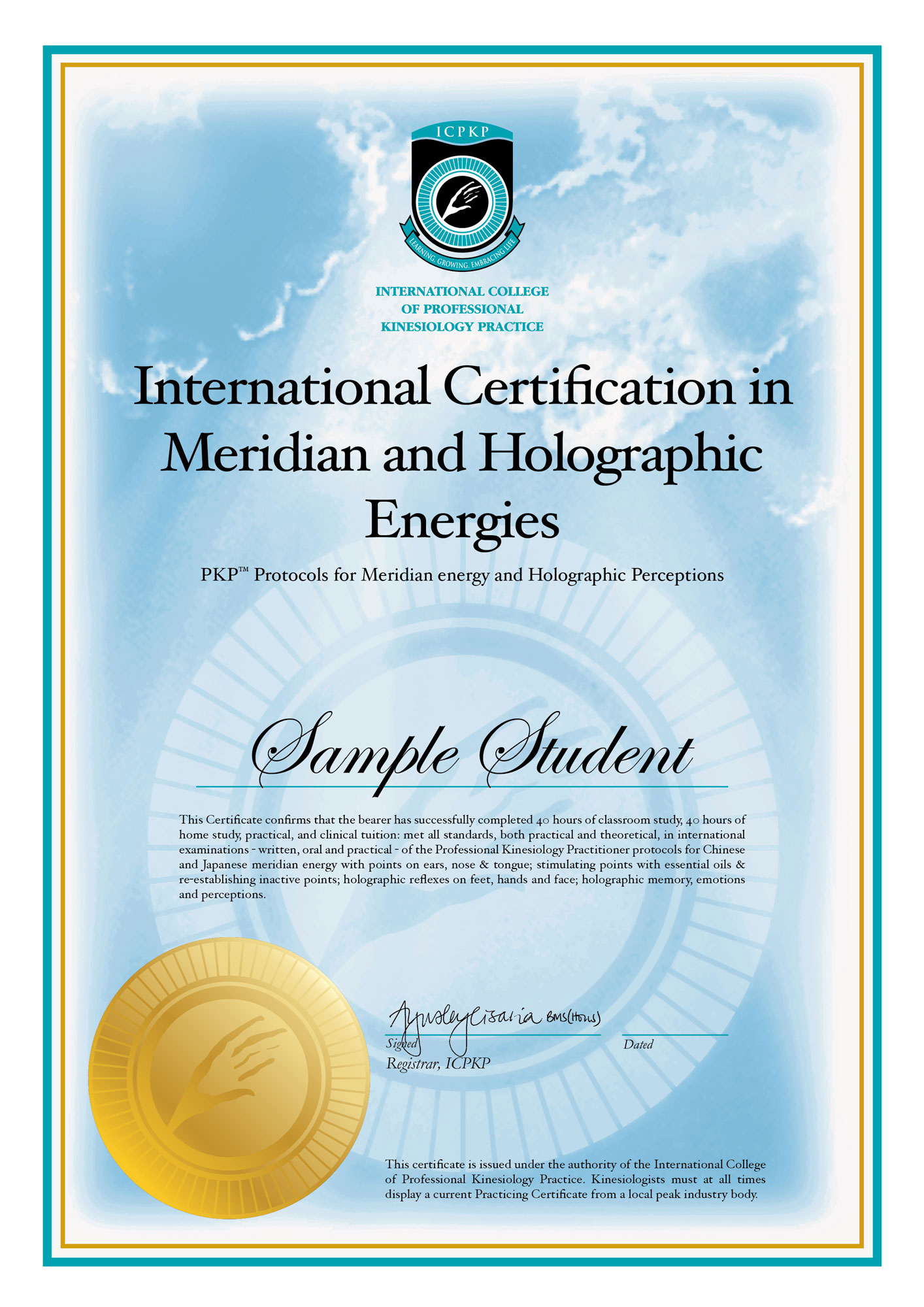 ICPKP® Meridian & Holographic Energies Certification Program
Prerequisites: ICPKP® Stress and Pain Management Certification Program
Access the profoundness of ancient practices and experience the power of new holographic concepts.
You will study and experience the power of ancient Chinese ear, nose, and tongue acu-points, polarised acupuncture, Japanese Ryodoraku, and how to 'treat' a problem 'in present time' when it only shows at some other specific time of day. You will practice Shiatsu and other meridian postures to understand how they can help release chronic conditions and bring the body into balance.
The second unit focuses on the modern study of holographs and trauma memory expressed in the body. You will also cover foot, hand and face reflexology, palm cheirology, iridology and body emotional reading used for self awareness and self expression of both the male and female aspects.
This is one of the most fun and enjoyable certifications, with 26 fascinating new tools to balance meridian energy including from a 3D perspective. You will see what a body posture means, use reflexes from the toes to the ears, use iridology and essential oils. Some of these will become your favorites that you will use as pre-tests, or to screen stuff.
In just 4 days you will see new approaches, possibilities and perspectives and have so many Ah-ha moments.
This course includes:
| Code | Name | Type |
| --- | --- | --- |
| MHP301-en | Meridian Energy Techniques | LDP |
| MHP302-en | Holographic Reflexes and Perceptions | LDP |
| MHPtest-en | MHP End of Series Test | LDP |
LDP
= Lecture, Demonstration, Practice.
HS
= Home Study
OC
= Off campus (taken with an external provider)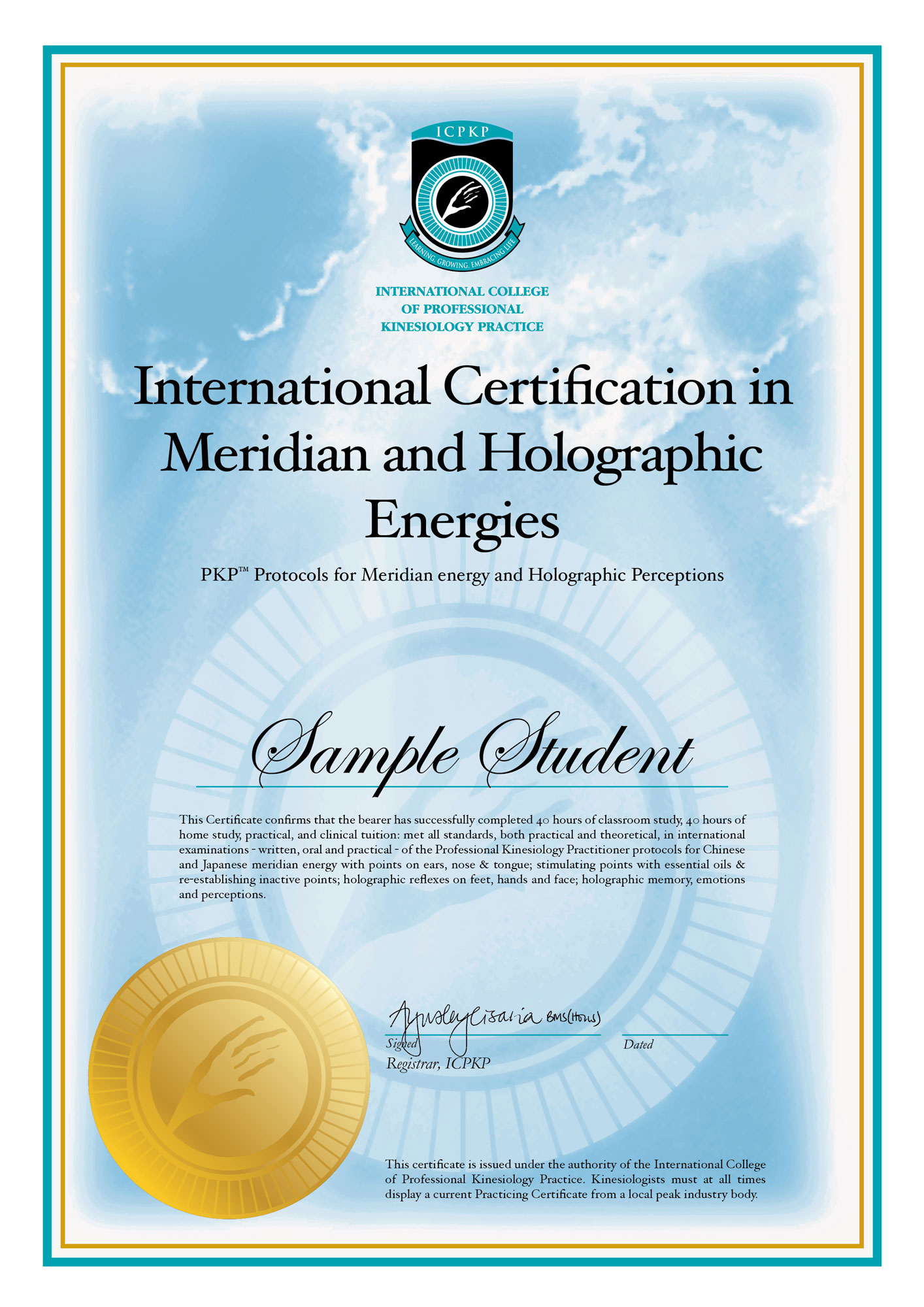 Qualifications that contain this course: