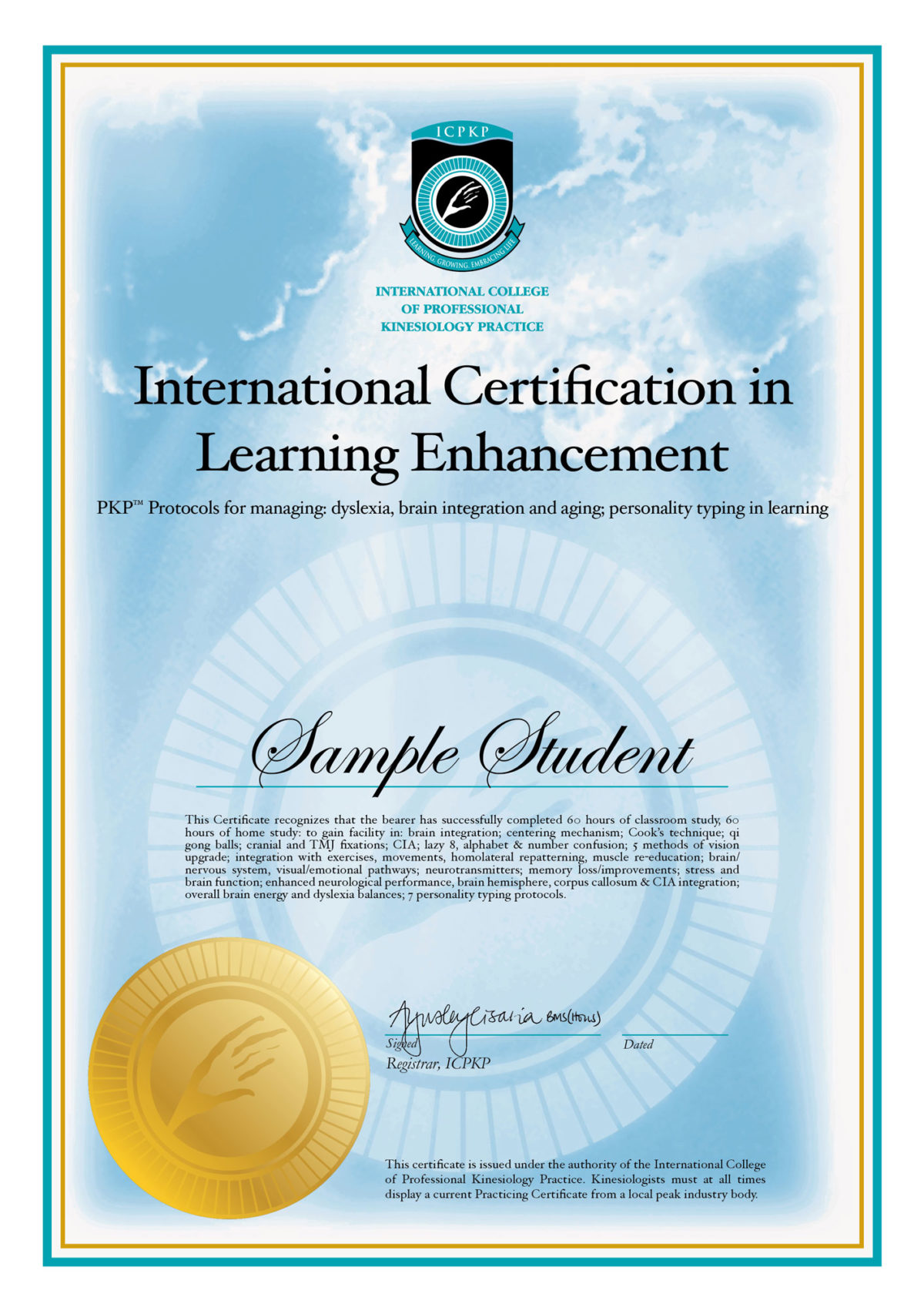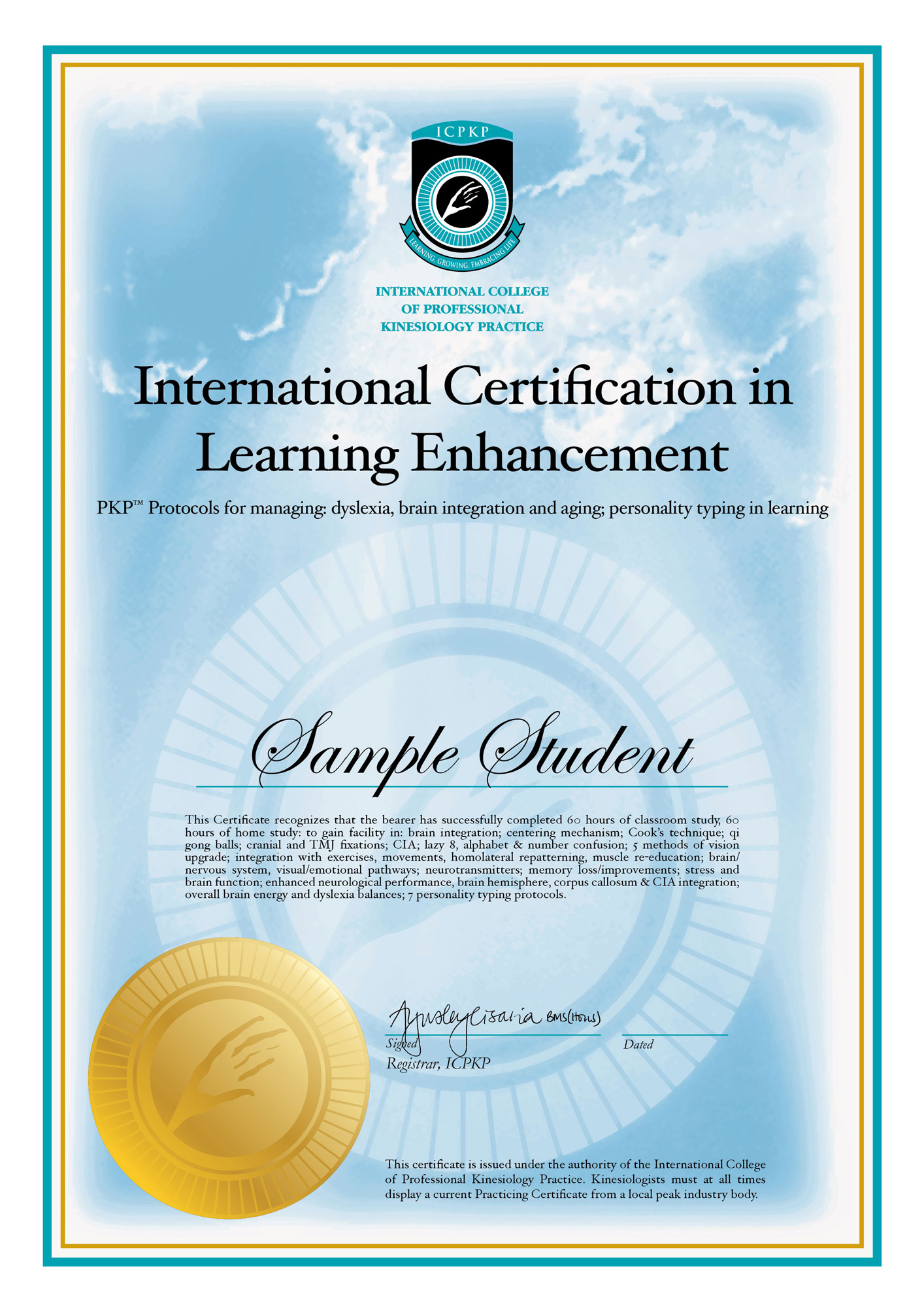 ICPKP® Learning Enhancement Certification Program
Prerequisites: ICPKP® Stress and Pain Management Certification Program
If you want to help children with learning challenges, this certification program is your bread and butter. Parents and caregivers will bless you.
The program contains all the tools and techniques used and developed by ICPKP founders Dr Bruce and Joan Dewe to help their own dyslexic child, leading them to build a huge clinical practice helping others with similar challenges.
The three areas of focus relate to students struggling to comprehend and perform; the ageing whose neurological performance is decreasing due to stress, illness or other factors; and thirdly, understanding yourself and how you react on autopilot under stress, your individual aptitudes (strengths and challenges) according to various systems.
You will help countless clients who have struggled with new concepts, retention, or self awareness, using a huge range of skills to improve their understanding and performance, increase their wellbeing and longevity and understand their own and others' natural reactions under stress and how to moderate that behaviour.
This course includes:
| Code | Name | Type |
| --- | --- | --- |
| PIB203-en | Basic Brain Integration Skills & Protocols | LDP |
| PIB301-en | Brain Integration Skills 2 | LDP |
| PIB302-en | Personality Typing | LDP |
LDP
= Lecture, Demonstration, Practice.
HS
= Home Study
OC
= Off campus (taken with an external provider)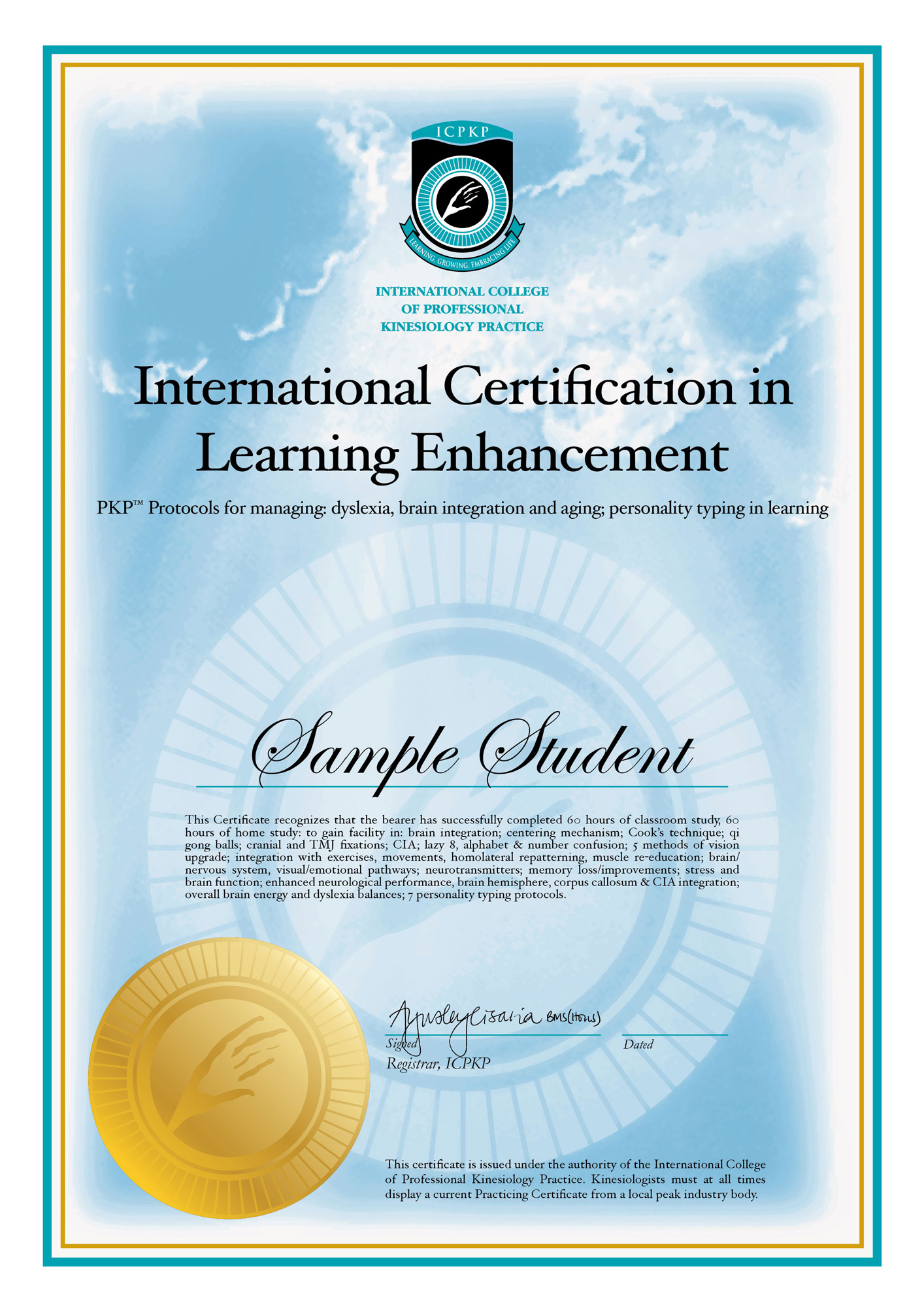 Qualifications that contain this course: