PKP Qualifications:
ICPKP Senior Faculty Member
K-Power® Instructor
As a PKP™ Practitioner, Susan Koschel uses the PKP™ Fingermode Protocol with clients.
---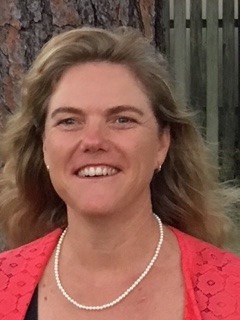 Susan began practising as a kinesiologist in 2001. "I was drawn to kinesiology when I was searching for a modality that could support my young family to live healthy and thrive, as opposed to survive and "live with" distress and ill health.
Finding kinesiology and ICPKP was like coming home. "
Over the years Susan has worked with a large variety of people and health issues. Susan has a very down to earth style of healing that meets her clients in the space they are in, encouraging them to live their life as their authentic self.
With a strong interest in medicine, Susan completed a Biomedical Science degree. The combination of this knowledge, intuitive wisdom and over 20 years exploring kinesiology makes for powerful healing outcomes.
Many of Susan's clients arrive feeling over-whelmed, over-worked and run down from the constant demands of our modern society. They may have medical issues that have not always responded to conventional medicine
or they may wish to avoid medical interventions if possible.
"I help clients to feel confident in their ability to navigate the medical system and help them to feel personally empowered on their healing journey.
For example I worked with a woman who was single handily running her own business and had severe reoccurring headaches that required medical investigations. During one MRI she was so overwhelmed she had a panic attack and couldn't continue. My client wanted help to stay in her power even as she accessed western medicine. She wanted to utilise the knowledge and skills of the medicos while still honouring and listening to her own inner wisdom and innate healing ability.
After we had worked together the overwhelm and panic was gone,
she was able to attend her next MRI appointment feeling relaxed and calm, confident.
She found she could speak up for herself and get the support she needed."
Susan has a dedicated kinesiology college and studio in Hervey Bay. Consultations are available both in person and online.
---
Other Qualifications:
ICPKP Grad Dip Kinesiopractic
Bachelor Biomedical Science
---
Contact Susan
Mobile Phone:
0407130684
Email:
susan@learn-kinesiology.com
Website:
http://www.learn-kinesiology.com
---