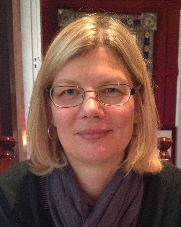 I am dedicated to offering my clients the same opportunity for health, happiness and personal growth that I have experienced myself and I look forward to sharing the benefits that Kinesiology can bring with you.
I found answers to my own illness through Kinesiology many years ago after a surfing accident in 2001. During treatment with my Osteopath, she referred me to a Kinesiologist. I continued seeing my Osteopath in conjunction with Kinesiology and both my Osteopath and I found that Kinesiology facilitated a faster and more complete recovery.
I am based in the beautiful Yarra Valley in Warburton & I've been in private practice since 2008. I enjoy helping adults & children of all age groups with all kinds of health concerns & challenges in life. As many people know, kinesiology is very helpful for animals too & I love working with animals also.
---
Other Qualifications:
Diploma Registered Professional Kinesiology Practitioner
---
Contact Lara
Home Phone:
03 5966 5697
Mobile Phone:
0437 188 050
Email:
laragoodger@gmail.com
Website:
https://www.kinesiology.com.au/practitioners/lara-goodger/
---