PKP Qualifications:
Certificate in Professional Kinesiology Practice (Kinesiopractic® Level 1)
Diploma of Professional Kinesiology Practice
(Advanced) Diploma of Kinesiopractic®
Graduate Diploma of Kinesiopractic®
ICPKP Senior Faculty Member
K-Power® Instructor
As a PKP™ Practitioner, Nicole Hutcheson uses the PKP™ Fingermode Protocol with clients.
---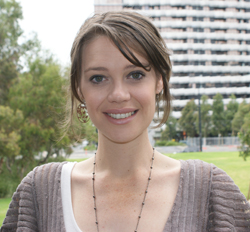 Nicole Hutcheson is a highly qualified and skilled Professional Kinesiology Practitioner with 10 years experience in the field, and is also an internationally qualified senior instructor. Nicole's interest in Kinesiology was sparked over 15 years ago initially as a client. So impressed by her results, she went on to obtain her Advanced Graduate Diploma in Kinesiopractic and qualified as a Senior Instructor, and now runs a busy and successful practice helping and supporting her clients to realise and achieve their own potential for success, happiness and wellbeing through this fascinating modality.
---
Other Qualifications:
International Diploma
---
Contact Nicole
Home Phone:
03 96 202 012
Mobile Phone:
0404 235 923
Email:
nicole@chikinesiology.com.au
Website:
http://www.chikinesiology.com.au
---