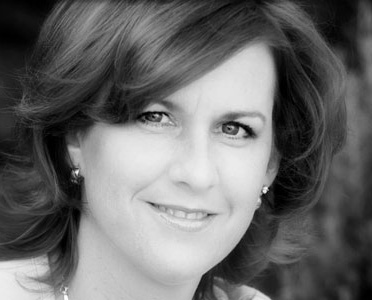 Who am I?
After spending nearly 15 years as a leading marketing professional in New Zealand and Australia Terese Mudgway, like many of us found she was looking for more. "I loved so many components of what I did in the business world but there was part of me that felt something was missing. I got to a stage in my life where if I didn't create some change I'd be looking at working the rest of my life in the corporate world which felt, to me, relatively soul-less."
It was while visiting her chiropractor that she discovered her calling. He was working on her using Applied Kinesiology and when she mentioned her intrigue with it, she discovered it was exactly what made her heart sing. Her father had been a pioneer and leader in the field of chiropractic and a constant inspiration in her life. Through kinesiology she had found a way to build on her innate ability to heal and intuitively understand life's challenges – the causes, affects and effects.
Following more than four years of study, and graduating with a Diploma in Kinesiology, Terese opened her practice. Today she is in demand on both sides of the Tasman, she has clinics in Auckland and Sydney, and works with clients with a wide range of needs.
"Kinesiology encompasses the whole functionality of what it to be a human – it's about the physical, emotional, mental, structural, and biochemical – everything that affects us on a daily basis."
Along with running her clinics, Terese is a respected teacher and mentor to many other kinesiologists and health practictioners. She has also studied and incorporates in her work Neuro Lingustic Programming, Neuro Organisational Technique, and Attractor Field Therapy.
What do I do?
Feeling a little stressed or out of balance?
Maybe you have a health complaint, career block or relationship issue?
A visit to Kinesiologist Terese Mudgway could make a huge difference.
Kinesiology is an internationally recognised and non-invasive healing process. It uses a 'muscle feedback' tool, bringing awareness to the body and mind to assist in reducing pain, improve performance, generate balance in life and relationships, and promote health and wellbeing.
Kinesiology is individual to each client's problems, issues and life experiences with a focus on finding and alleviating the causes behind the symptoms.
Terese incorporates this with professional coaching and other techniques which result in powerful results for her clients across a broad spectrum of life issues from pain through to fertility issues; career through to relationships; depression through to learning issues and everything in-between!
---
Other Qualifications:
Dip Kinesiology, Cert Touch for Health
---
Contact Terese
Mobile Phone:
0408 867 529
Email:
terese@teresemudgway.com
Website:
http://www.teresemudgway.com
---
---